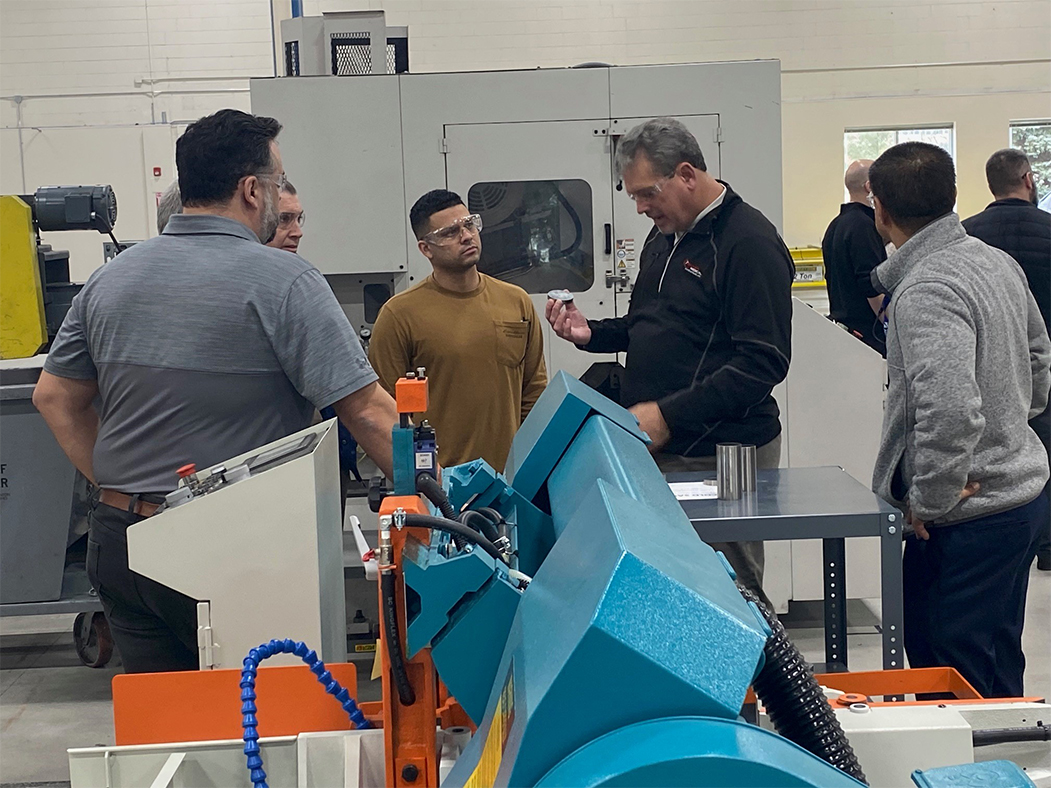 Open House at Banner Industries' Windsor, Connecticut Location
M‍arch 2023
A big THANK YOU to all those who attended our first Open House at Banner Industries' new location in WINDSOR, Connecticut and a special shout-out to our newly formed team in Windsor, Bryce Rockwell, Eva Stafford, Heather Veilleux, Kristin Brown, and all the other members in the plant.
We also had several Banner Regional Sales Managers and senior management on hand to explain the centerless grinding, waterjet cutting, and warehouse operations to the many guests that showed up to see for themselves what this was all about.
A catered lunch followed the tour, with plenty of opportunity to answer all the questions about the centerless grinding process, the cost-saving potential that the waterjet cutting equipment can offer, and the quick response and delivery that the Windsor location can provide to our customers in the North East region.
As a memento, everyone in attendance received a custom Banner companies' logo coaster set, specially created on the new waterjet machine.
In addition to customers, it was great to meet representatives from the Economic Development department for the City of Windsor, Advance CT and the Aerospace Components Manufacturers Association (ACM).
Banner Industries' Windsor CT is now officially open and up and running. If you couldn't make the Open House, please plan on stopping by in the near future.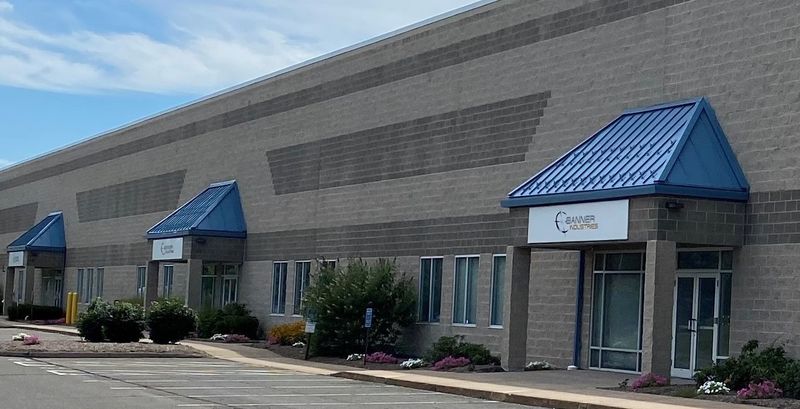 New Facility in Windsor, Connecticut
Opening August 2022
‍
‍Banner Industries (Banner) is pleased to announce the opening of its latest distribution and manufacturing facility in Windsor, Connecticut. All 6 divisions of Banner – Banner Commercial; Banner Medical; Banner P& M Supply; Edge International; NKS/National Kwikmetal Service; Supra Alloys – will be utilizing this 52,000 SF warehouse, strategically located just minutes from Hartford-Bradley International Airport.
Banner serves a diverse range of aerospace, industrial, and medical customers and this new Northeast location will allow Banner to meet local customer needs in the region with lower freight costs and reduced lead times. Initial operations will focus on a full suite of high-value metal bar and sheet products, including stainless steel, specialty nickel and cobalt alloys, and titanium, available off-the-shelf. Banner will populate the newly acquired facility with a wide range of state-of-the-art machinery and equipment: small diameter (0.020" dia. to 1.250" dia.) Centerless Bar Grinding, Straightening and Cutting; Coil Shearing; Plate Cutting; and a Water Jet Cutting unit to supply near net-shape pieces. Additional equipment will be installed as the facility ramps up.
"Banner has established itself as a one-stop-shop for all customers' bar and sheet product needs and employs a solutions-oriented business model," stated Banner CEO, Dan Stoettner. "We are excited to expand into the Northeast region of the country with its high concentration of aerospace and medical customers."
Established in 1961, Banner is a value-added metals processor and distributor serving OEMs, contract manufacturers, and precision machine customers. Banner is headquartered in Carol Stream, Illinois, with additional facilities in California, Illinois,Indiana, Ohio, Tennessee, Texas, and Querétaro, Mexico. For further information, please call (800)950-3652.
June 30th, 2022 – MiddleGround Made: National Kwikmetal Service ("NKS"), MiddleGround's third add-on acquisition to the Banner Industries platform since acquiring the company in December 2019.
NKS is a specialty metal services provider focused on small to medium size customers with no minimum purchasing volumes. NKS provides differentiated metal products and processing capabilities across the automotive, general industrial, aerospace and defense, power generation, medical, and infrastructure and construction end markets.
Having executed three add-on acquisition under MiddleGround Capital's ownership, the Banner management team has really excelled at onboarding and integrating these companies onto their platform in a seamless fashion.